When it comes to interacting with customers, smart reps know that the end of a call is sometimes just the beginning of solving the overall problem.
Call center reps often get a bad reputation for trying to rush the customer off the phone. This is especially true in the case of difficult customers, who can really blindside a rep that isn't prepared to deal with their vitriol or handle their complaint! Since reps already suffer from the unfair stigma of being unfeeling when it comes to customer complaints, it's even more important for your reps to close the circle.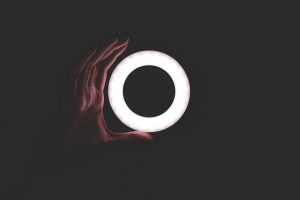 How do you close the circle? Ultimately, you need to make sure that all aspects of the customer's complaint were handled. You need to follow up with them to ensure that they are satisfied and feeling like they got the resolution that they needed.
Make Sure That Your Reps Know What They're Talking About
The best way to close the circle quickly is to solve the problem in one call. One thing that is guaranteed to upset any customer is speaking to someone who doesn't know what they're talking about. Often customers can sit on hold for extended periods of time, and listening to that loop of background music over the course of 15 minutes will turn even the most easygoing customer into an irritated one. Having reps that don't know what they're talking about it throwing fuel on the fire.
Your reps need to have an encyclopedic knowledge of all of your company's offerings and be able to assist rapidly and effectively. They should also have notes about the customer in question. That way, the customer does not need to repeat themselves or backtrack. Efficiency and effectiveness are the names of the game! At (v)WeCare, our reps are highly educated and empowered to make decisions. Our project managers are trained on multiple fronts also.
Keep Detailed Notes
Closing the circle means making sure that your reps are keeping detailed and accurate notes about each customer encounter. Discourage them from putting any of their personal feelings in notes and keep it all totally professional. That way, if the customer has to call in again, the rep who answers will have all of the background information that he or she needs to properly assist.
(v)WeCare provides all of our reps with the tools that they need to understand the nuances of every unique customer call. We know that truly great customer service only comes as a result of ongoing professional training, outstanding notes, and the ability to rapidly address the customer's needs.
Make A Follow Up Call
When you tell the customer that you will be giving them a follow-up call, you need to actually do it. Keeping your word is one of the best ways to ensure that there will be a successful and happy outcome to a customer dilemma. Customers are used to reps telling them that they'll follow up the following week, and never hearing from them again, so train your reps to be the exception to the rule.
Follow-up calls are going above and beyond. They are really telling the customer that you value them as a person and have a vested interest in making sure that they are 100% satisfied. This step is even more important when it comes to angry customers. Your reps might not want to engage with that particular person again, but it comes with the territory! At (v)WeCare, our agents are trained to make sure that every customer issue is taken care of, so we always give the white-glove service of following up!
Be Empathetic
A little empathy goes a long way. Ask your reps to put themselves in your customer's shoes. How would they feel? Most of the time customers feel powerless, which is why they get so frustrated. In order to close the circle and really get to the heart of your customer's needs, your reps need to look at the problem through their eyes.
The number one thing that (v)WeCare teaches our reps is to be empathetic. Empathy is the best way to disarm an angry customer, establish rapport, and get to the root of a problem.
Monitor Calls To Make Sure That Reps Are Effectively Closing The Circle
Finally, you need to be monitoring your rep's phone calls. Look for red flags that tell you that your agents just aren't invested properly in solving the problem. You might need to do some additional training. In the worst case scenario, you might need to get rid of a few rotten apples.
Effective monitoring gives you more opportunities to teach your reps about how to handle customers from start to finish. At (v)WeCare, we monitor our reps and use this monitoring to guide in the right direction.
Don't let your reps give your customers mediocre service. Step away from the pack by making sure that they are always closing the circle!