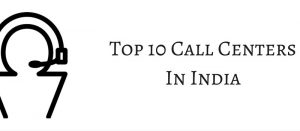 Outsourcing provides companies access to unique talent and allows them to offload their additional work to a vendor. Since the IT boom in India, it has served as a major destination for companies looking to outsource their call center work.
India served as a British colony for a long time and has strong affinity with their language, which makes it rich in English-speaking talent. As most companies looking for call center talent, especially the ones based in the USA and UK, are on the lookout for good English speakers; India has become an attractive proposition for them. However, this is not the sole reason for India's dominance in the field of call center services. There are other reasons as well.
5 Reasons Why Call Centers in India Are the Best for Handling Your Business
High supply of qualified talent – Almost 5 million students pass out from colleges across the country every year out of which 1.2 million are engineers. The number of engineers passing out in India is almost 100 times than that in the UK. Hence, call centers in India never run short of talent. When you outsource your call center business to India, you no longer have to worry about scaling your business in the future. Recruiters can hire the required number of employees whenever you desire. Also, due to the mass availability of talent, the cost of recruiting people is far less than in other developed countries.
Currency exchange rate advantage – The Indian currency i.e. Rupee is a weaker currency when compared with currencies used in developed countries. For companies plying their trade in Europe and North America, an Indian outsourcing venture instantly reduces the cost of operation considerably. You can expect to cut the cost of your outsourced operation by up to 5 times, sometimes even more.
Access to world-class infrastructure – For those who consider India to be lagging behind in terms of infrastructure only need to book a ticket and visit establishments in Noida, Gurgaon and Bangalore to see the kind of progress that has been made here. Reputed call center service providers like Vcare have world-class buildings with state-of-the-art facilities for their call center agents. Also, these companies do not shy away when it comes to spending the money on buying/developing cutting-edge call center tools. The CRMs and call center software solutions that are developed here are so good that they are even purchased by renowned brands across the globe.
Experienced managers – As call centers have been operational in India for a long time, you will find many experienced managers here that are well-versed in call center operations. They are familiar with tried and tested call center strategies, which are invaluable to any call center operation, regardless of its location.
Warm people – Indians are genuinely warm people. As any good call center operation requires agents to be empathetic, India stays one step ahead in this case.
Conclusion
India is the hub of the global call center industry and with good reasons too. If this blog does not convince you into using call center service providers in India, then book your next ticket here and see for yourself.